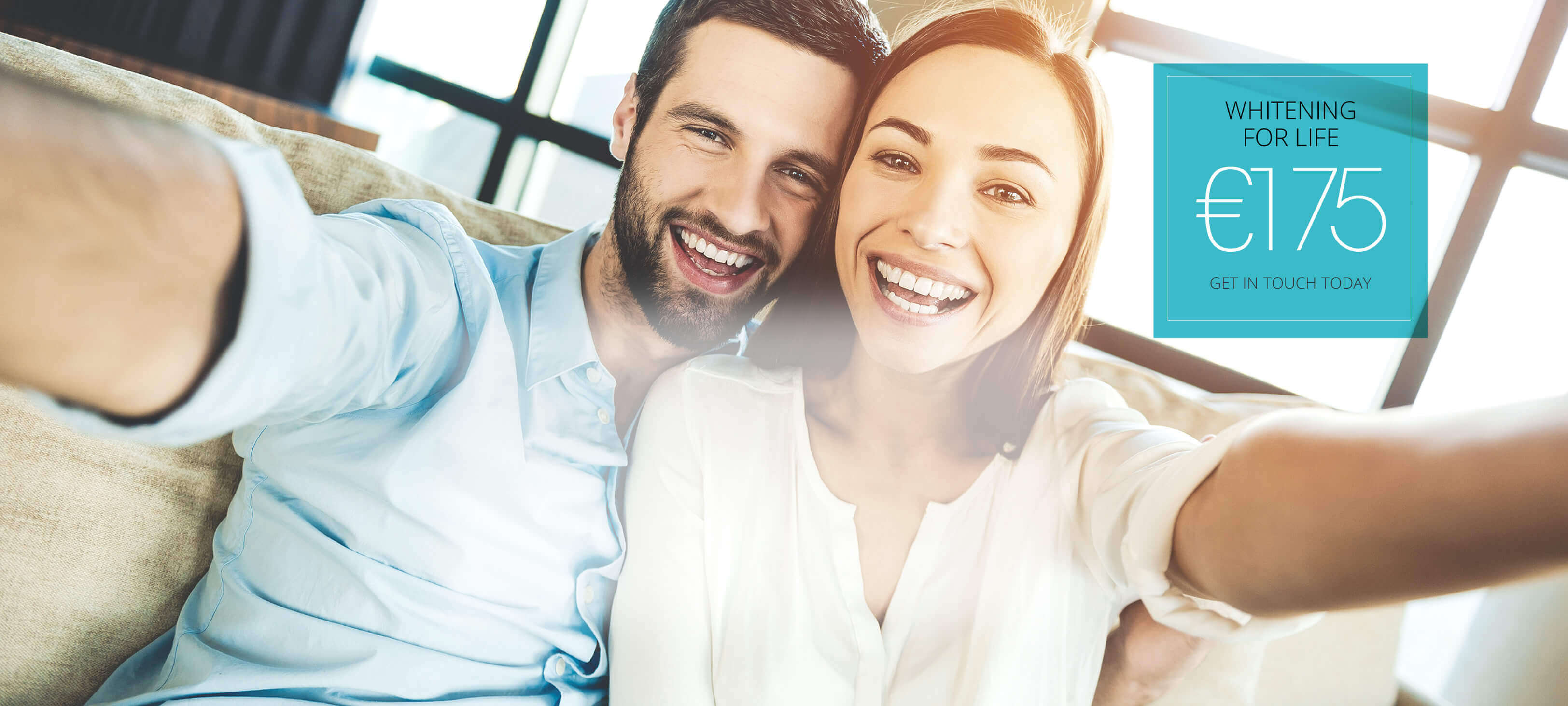 Whitening
Tooth whitening can be a highly effective way of lightening the natural colour of your teeth without removing any of the tooth surface. We recommend that you have your teeth cleaned one month before commencing bleaching. Options available for tooth whitening at the Eyre Square Dental Clinic are:

Zoom Advanced Power:
During a Zoom procedure a protective coating is applied over your lips and gums. A bleaching product is painted onto your teeth, we then shine the Zoom light onto your teeth to activate the chemical. The light speeds up the chemical reaction of the whitening product and the colour change can be achieved more quickly using this procedure. We also provide custom made bleaching trays and take home bleach to help you to maintain your result.
Home Bleaching:

We will provide you with a set of custom made trays and some bleach for use at home. We recommend that you apply bleach to the tray and wear it at night-time for approximately 8 hours. This process can take up to three weeks of nightly use to achieve the desired shade.